#easy travel
#
5 Easy Travel Hair Styles for Your Next Trip!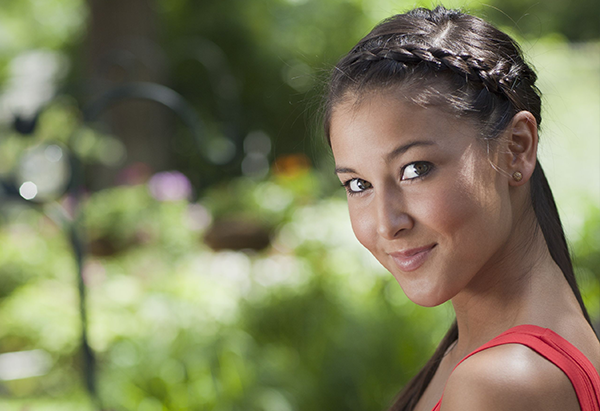 Taming and styling your locks takes a little extra effort when you re on a trip, but these easy travel hair styles, will help make it a breeze. While a travel sized hair styling tool is okay for vacations and holidays, it's nice to have a minimalist travel style while you're on the road, especially for longer trips such as Round-the-World trips .
Hair Accessories Needed
Black Headband Leatherette
/ Styling Mesh Chignon Bun Maker
/ Scunci Flexible No Damage Headband
/ Floral Chain Elastic Fashion Headband
/ Braided Non-Slip Headband
/ Gold Tone Floral Chain Elastic Fashion Headband
/ Grip Oval Top Jaw Clips
/ Silly yogi cotton batik headband
/ Grip Beautiful Blends Bobby Pins
5 Easy Travel Hair Styles for Your Next Trip!
➊ Simple and Sophisticated
A writer for top women's magazines in the US, Joanna Goddard, knows a thing or two about beauty. Joanna specializes in simple buns and up dos which is great because its especially challenging to rock a cute hair style in 40 degree heat. Check out her blog and her 14 incredible hair tutorials giving you super easy and chic hair styles for your travels.
➋ Twists And Braids
image credit: SixSistersStuff.com
A professional hair stylist and make up artist from Utah, Steph gives you incredible looks for home and on the road on her website Hair and Makeup by Steph. With these easy styles, Steph shows you 15 ways you can pull back your bangs (fringe) for a perfectly pretty look. I found this tutorial and other cool tutorials on Six Sisters Stuff.
Don't know how to braid hair? Get this ebook on DIY Braids !
➌ Hair Wraps
image credit: keikolynn.com
A great way to hide bad hair days and give yourself a bit of glamour, Keiko Lynn, shares her tutorial and hair wrapping expertise. Yet another great use for scarves.
Not good with wrapping scarves? Fake the look with these cute head wraps !
➍ The Famous Sock Bun
image credit: Makeup by TiffanyD
Elegant and simple, the sock bun is the perfect solution for hot weather and bad hair days. As an added bonus, the sock bun creates two looks in one – an up do when rolled up, beautiful curls when rolled down! Watch the above tutorial on Makeup by TiffanyD .
Instead of a sock, I travel with a couple of these hair bun donuts !
➎ No Heat Curls Video Tutorial
This is my personal favorite hair tutorial! I actually have curly hair (and hate it) but with this easy styling strategy, beautiful curls are easy and possible for all girls! It's a lengthy tutorial (skip to 1:45) but very thorough. Follow her easy steps and get incredible curls without the need for a curling iron! Just click on the image and it will link to her youtube hair tutorial .
Learn How To Create More Travel Hairstyles
Braids, Buns, and Twists. Step-by-Step Tutorials for 80 Fabulous Hairstyles
$10.54
$10.59
The Ultimate Hairstyle Handbook
$11.99
Fore more tips and ideas on travel hair styles, please read:
Hope you liked these 5 easy travel hair style for your next trip ideas. Please share them with your friends on Facebook, Twitter, or Pinterest. Thanks for reading!