adventure travel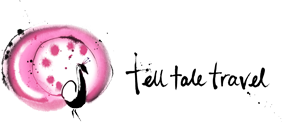 Soft Adventure Travel
Welcome to Tell Tale Travel; we specialise in holidays with a difference and insider experiences. Making adventures accessible to more people. Your holiday will be packed with experiences that will give you plenty of tales to tell when you get home and memories to cherish forever.
Enter your email address below to subscribe to our newsletter, Tittle Tattle. Each quirky missive is packed full of interesting articles, insider tips and exclusive offers, plus a fun competition. What's not to like?
"We were delighted to find your company, we feel like we are travelling rather than simply being tourists. Our hosts were delightful so hospitable. The trip was a perfect combination of active and relaxing. and the price quoted on your website was the price we paid. You are the only travel company that has done that – usually I end up paying far more than indicated when I make the initial enquiry!"


Up close and personal Exploring the Pantanal and coming face to face with jaguars.


Family Adventures What's a Tell Tale family adventure really like? Find out more whether your family is 3 or 20!